Previously Uncirculated Zero SBD
I cannot find any record of this poorly-documented recording on Etree or any other site, but according to setlist.com, this very setlist was played on this very night, except that this recording is missing the Use Me encore. So it really is uncirculated and not simply misdated. It is clearly a soundboard, but the lineage was not included. The information, such as it is (they credit Martin with "flute"--no mention of the tenor sax, and they include the then-deceased John Cipollina as a guitarist, while omitting the drummer), is provided below--a shame this recording was never seeded properly, especially considering this is the only Gotta Get Out Of this Place I'm aware of Zero ever playing. The show as a whole is great. Chance in a Million has some nifty lap steel work by Steve Kimock.

Corrected Lineup:
Steve Kimock - guitar
Bobby Vega - bass
Judge Murphy - vocals
Greg Anton - drums
Martin Fierro - tenor saxophone
Pete Sears - piano
German Herrera - percussion

Thanks to Adam.

R.I.P, John and Martin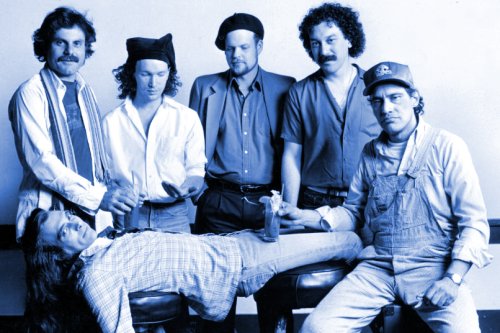 GAMH, SF, CA
Unknown SBD

Lineup:
Steve Kimock - guitar
Martin Fierro - flute
Bobby Vega - bass
Pete Sears - keys
John Cippolina - guitar
Judge Murphy - vocals

01. Jam >
02. Tangled Hangers
03. Baby Baby
04. We Gotta Get Out Of This Place
05. Horses
06. Did I Mention
07. Home On The Range
08. Wayback Machine
09. Drums >
10. Gregg's Eggs
11. Catalina
12. Chance In A Million >
13. Spoken For
14. Drums >
15. Highway 61 Revisited